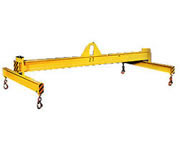 H Spreader Beam With Safety Hooks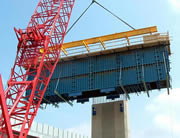 Multi Point Lift Beam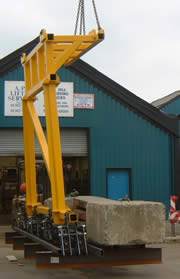 6 tonne Lift Frame
Under Load Test
Spreader Beams
Key Features
Up to 250t capacity.
Designed and built to order.
Manufactured & tested in house.
Adjustable length & width beams.
Standard sizes available off the shelf.
Multi-point lift beams.
Modular beam assemblies carried on stock.
Data sheets
Click the link to the Data sheet you require in PDF format.
Coming Soon!
We can design, manufacture and supply lifting and spreader beams or build to your specifications. We are able to repair, service and test all types of beam in our workshop. Please contact our sales staff for further information.

Bulk Bag Lifting Frames

Modular Spreader Beam