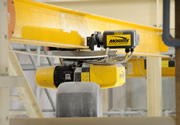 Runway beam with
Morris Electric Hoist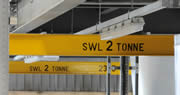 Pair of 2 Tonne Runway Beams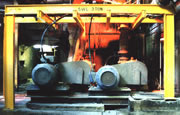 4 Beam Runway System
Runway Systems
Key Features
Designed & built in house.
Single beams or C track monorails.
Multi-beam systems with turns & points.
End effectors designed and built.
Competitive fixed price quotations.
All systems fully installed & tested.
Data sheets
Click the link to the Data sheet you require in PDF format.
Coming Soon!
We can design, manufacture and supply all types of runway systems from simple beams to multi-beam lifting systems. We are able to repair, service and test all types of beam system in our workshop. Please contact our sales staff for further information.