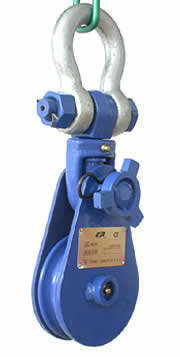 Single Sheave Pulley Block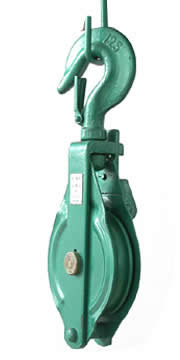 DY Type Snatch Block
Pulley Blocks / Snatch Blocks
Key Features
Up to 250t safe working load.
Single or multi-sheave, various rope sizes.
Marine, fishing, deck & diverter blocks.
Comprehensive range, various fittings.
Steel, aluminium or stainless steel.
Snatch blocks, crane blocks & special application blocks.
Data sheets
Click the link to the Data sheet you require in PDF format.
Coming Soon!
We supply many makes of pulley block and snatch blocks and can repair, service and test all makes in our workshop.

Wire Rope Snatch Block

Gin Wheel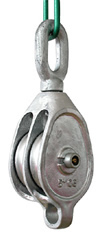 Twin Sheave Block