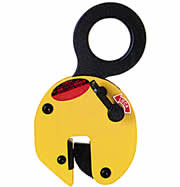 CZ92 Vertical Plate Clamp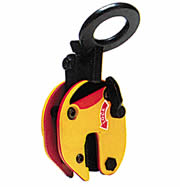 CY Hinged Vertical Plate Clamp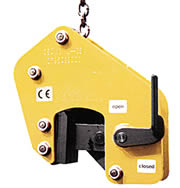 TSB Soft Jaw Clamp
Plate Lifting Clamps
Key Features
CZ Camlock Vertical Plate Clamps
Used on all hot rolled structural steel plates and sections up to a surface hardness of 300 Brinell / 32 Rockwell C.
Lifts plate from the horizontal to the vertical position and vice-versa through 180 Deg.
Fitted with hold-open and lock-closed device (not 92 500).
Available to suit additional plate thicknesses.
TSB Soft Jaw Clamp available.
CH / HH Camlock horizontal plate clamps
The CH and HH series of plate clamps are sold in pairs.
Used with a 2 leg sling up to 900 on all types of plate.
See operating instructions for multiple plate applications.
HH clamps are manufactured from high tensile steel.
Data sheets
Click the link to the Data sheet you require in PDF format.
Coming Soon!
We supply many other models of plate clamps and can repair, service and test all makes in our workshop.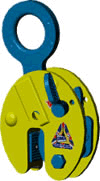 CZ Vertical Plate Clamp

CH / HH Horizontal Plate Clamp