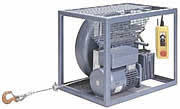 Tirak Winch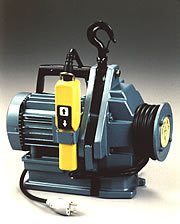 Minifor Hoist
Minifor & Tirak Hoists
Key Features
Tirak Winches
Lightweight and compact
IP 54 protection
48v pendant control
300kg to 1t safe working load
Emergency lowering in power failure at controlled speed
Terminal switch for limiting height of lift or tension.
415v 3 phase, 110v single phase, hydraulic or air operated
Safe working loads from 300kg to 1t.
Minifor Hoists
100 – 500kg SWL
110v/220/400v options
Unlimited HOL
Spring Loaded reelers available
Remote control option
Limit Switches
Low maintenance
Lightweight, rugged and reliable
Data sheets
Click the link to the Data sheet you require in PDF format.

Minifor TR 10 / TR 30 PDF
Minifor TR 30S / TR50 PDF
We can repair, service and test Tiraks and Minifors in our workshop.