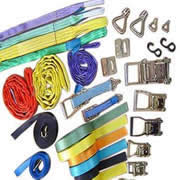 Cargo Ratchet Straps - Tie Down Straps - Lashings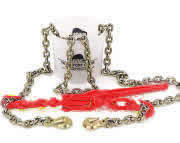 Load binders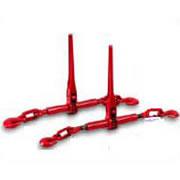 Ratchet Chain Binders
Load Restraints
Key Features
Ratchet Straps
Load restraint using a tensioning device (ratchet) 
Effective and safe control of loads whilst transportation 
Extremely quick and efficient tie down and release of load thus saving time. 
No damage to the load being tied down. 
Available in almost unlimited configurations and combinations.

Load Binders
Grade 80 chains.
All steel.
Drop forged.
Both hooks swivel 360 degrees.
Each binder individually proof tested.
Tie-down hole in handle.
Short reach hooks for maximum take-up.
Heavy, rigid construction.
Data sheets
Click the link to the Data sheet you require in PDF format.
Coming Soon!
We supply many makes of load restraint and can repair, service and test all makes in our workshop.

Ratchet Load binder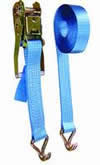 Ratchet Straps