Blocfor B30 Inertia Reel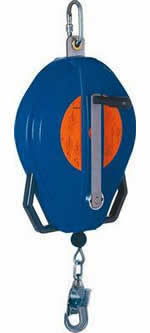 Blocfor R30 Retrievable
Inertia Reel
Fall Arrest & Retrieval Blocks
Key Features
Cable lengths from 6 to 39m.
Available with wire rope or webbing.
Falls arrested effectively within 40cm.
Lightweight and weather resistant.
Retrieval versions available.
Disc brake system reduces shock transmitted to the body in the event of a fall minimising injury.
Data sheets
Click the link to the Data sheet you require in PDF format.
Coming Soon!
We supply many makes of Fall Arrest and Retrieval Blocks and can repair, service and test all makes in our workshop.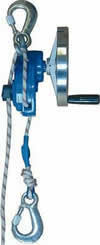 DeRope Up

HT 9 Evacuation Harness