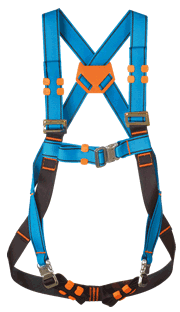 HT 31A Harness

LCA 1.5-10-10 Lanyard
Vertical Fall Arrest Kit
Harnesses & Lanyards
Key Features
Full Range to accommodate all applications.
Manufactured under stringent quality controls to EN361, EN355 and EN354.
Lightweight & comfortable in use.
Easy to fit.
Full range of lanyards, ropes & fittings available.
Available with vest fitted.
Data sheets
Click the link to the Data sheet you require in PDF format.
Coming Soon!
We supply many makes of Harnesses and accessories and can repair, service and test all makes in our workshop.


M12 Carbine Hook

Roll Clamp
Easy Vest